Laura + Boys | Private Residence | La Porte, Indiana | Toni Jay Photography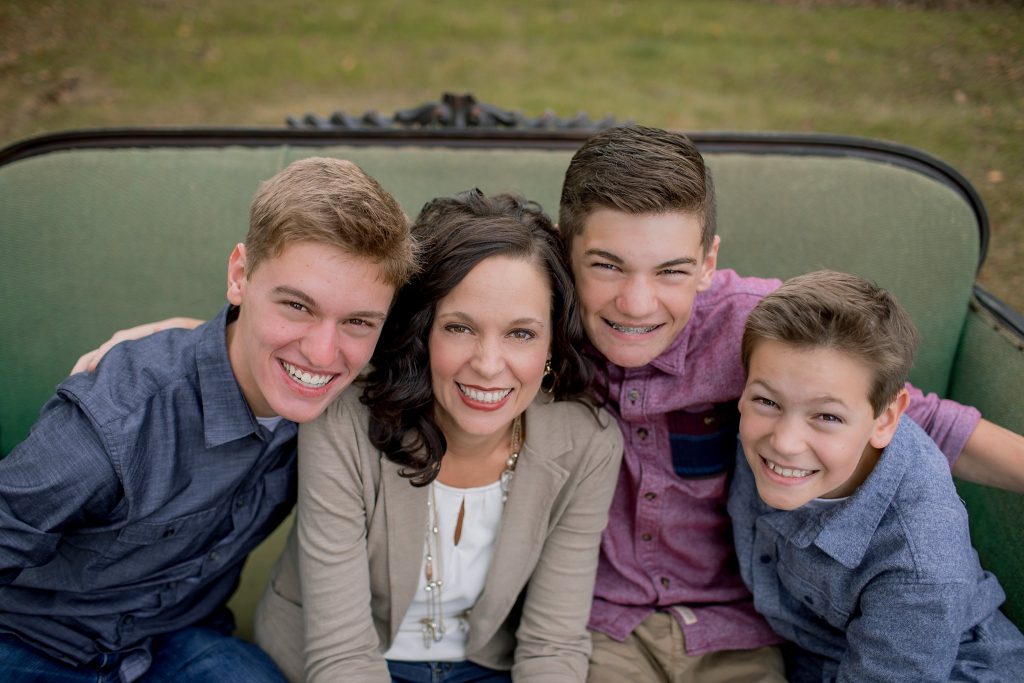 We met at a private residence in La Porte with Fall colors, perfect NWI weather, and my last session with the Green Couch. We never fail to laugh a lot each time I shoot this family!
Laura is one of the most beautiful people I have ever met; both on the outside and on the inside. I think that anyone who has met and knows Laura can attest to this fact! I have known her and the boys since the youngest was in diapers (sorry to bust you out, Ben) and watching these guys grow into themselves as men literally drove me to tears this time. As I was going through their sessions and choosing all their photos for their gallery, I literally had tears in my eyes! I couldn't believe how just within a year they had changed so much in looks and personality. Also, when your toddler adores someone, it's always a good sign to me! He doesn't get to see Ben very often, but Rawra, A, and Mawk he loves to see and give high fives to! I've always thought that many babies/toddlers have a 6th sense of discernment, and this group passes the test! 🙂
Rawra, A, Mawk, and Ben–I'm so grateful to be in your lives. To say you are 'close friends' is almost not enough, because we consider you an extension of our family. I love that I get to shoot you all with each passing year! I hope all the days until our next session goes by slowly because it will be a milestone session! Abe will be a senior, and maybe your mom is ready, but I'm not! 🙂 Love you all like my own family, and I'm thankful I get to see you every single week!
Warmly,
Toni Jay