Mandeville Family | Galien River County Park | New Buffalo, MI | Toni Jay Photography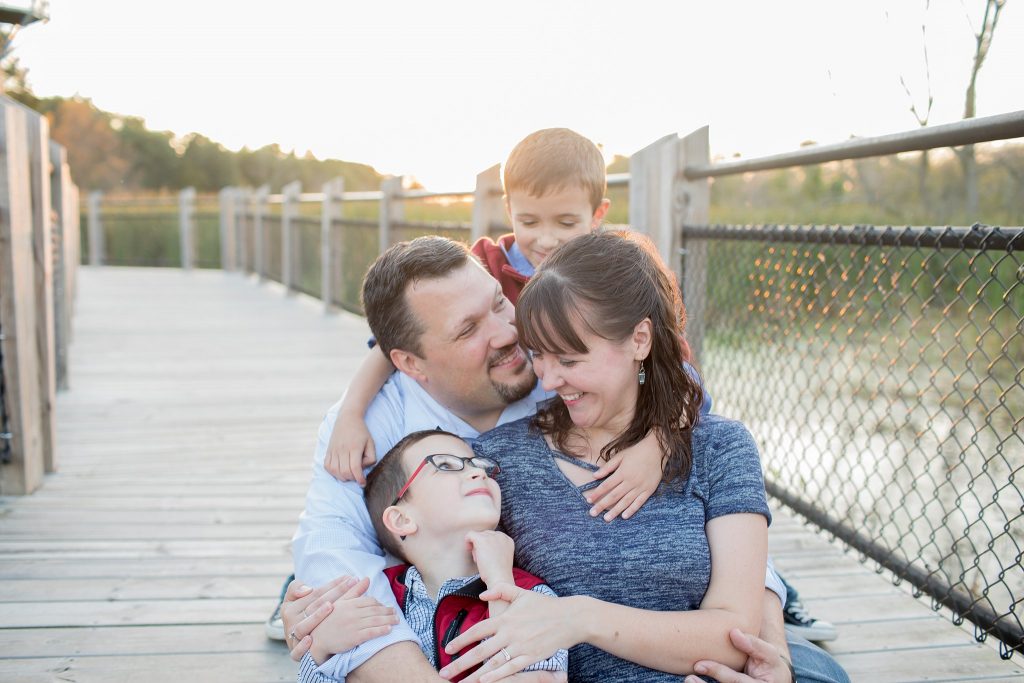 Nearly a decade. That's how long I've been taking photos of Josh + Meghan + the boys. We met at Galien River County Park for our annual family session. It was a beautiful, sunny evening, and I even remembered to get a photo at the end with them!
I have known Josh since I was around 11 years old. He and my brother met, became friends, played in bands together (along with Aaron later on), said brother ended up marrying Josh's sister, I joined a few of the bands in my high school years, met Aaron, later met Meghan, did the music for Josh and Meghan's wedding, married Aaron the following year, and now the rest is history, and still in the making! So, yeah. Not only have we all known each other for a long time, there are decades of history and memories, and plenty more of each to continue.
For all my clients who don't know, Joy is my sister in law!! She is the sister in this story! 🙂 The six of us had a great time, as always, strolling around the boardwalk and trails of the park, discussing many things, but mostly how excited we all were for the Redamak's burger that was to come. Did you know that Joy and I are always open to dinner after a shoot?! Just saying… 😉
Josh, Meghan, James, and Luke — We have a long history. We have known each other through good and bad, devastating life changes, exciting life changes, and here we are getting ready to experience another exciting life change as we expect Baby Jongkind #2. I love my pseudo nephews as my own, and I'm so grateful that you all love William and the new baby as your own as well. Thank you for your friendship, words of advice (whether it was wanted or unwanted over the years 😛 ha!), and for being present in our lives. Here's to another successful session! Not just for 'nice' photos, but for the years of love displayed with each passing year, that are now frozen within the frames gracing your walls.
Warmly,
Toni Jay