Vacation with Friends | New Buffalo Michigan Family Photographer | New Buffalo, MI | Toni Jay Photography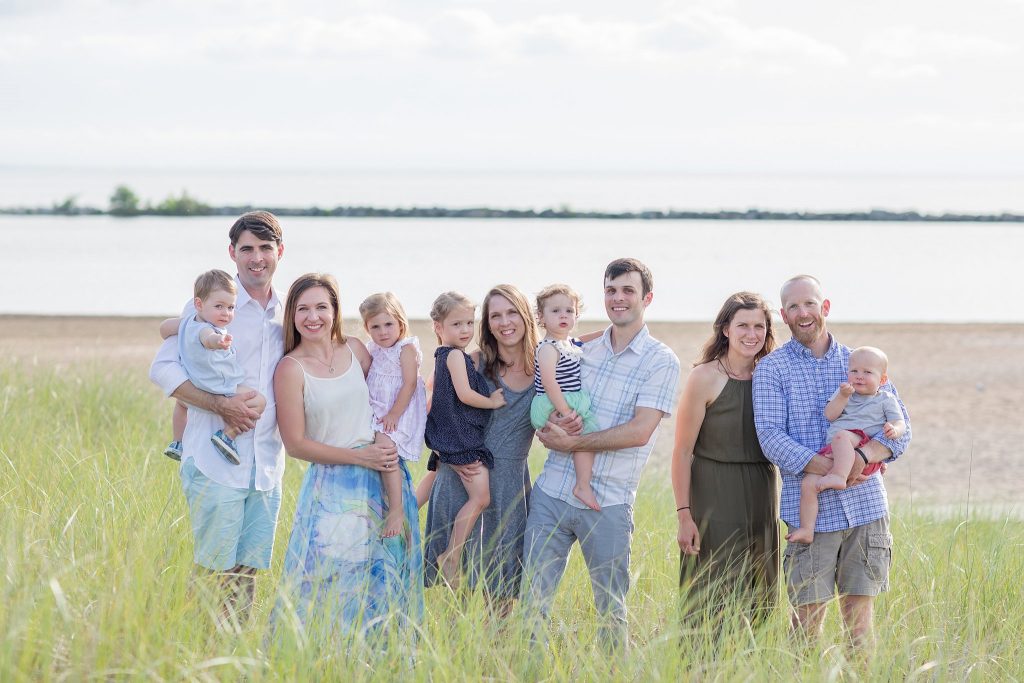 "Never go on trips with anyone you do not love." — Ernest Hemingway. Wise words, my friend. Martha + Sean, Kristen + Phil, and Jessie + Trent came all the way from Georgia to spend time soaking up all that our beautiful lakeshore has to offer; Lake Michigan, dunes, friends, and 5 kids 4 and under all under one roof. Memories made for a lifetime!! Oddly enough, all of them lived in the same city in Ohio, and all came to the same city in Georgia for various reasons, NONE knowing each other prior to becoming friends in Georgia! How crazy is that?!
When Martha first contacted me, I sat at my computer reading her email, with my chin resting on my palms, thinking "aww…oh my goodness…a group of friends and their babies going on a vacation together! I love them already!" So we talked it through and created a package to fit the needs of everyone there. And when we did finally meet, we totally loved them all! Sweet babies and kind parents. It was a beautiful night on the lake!
As we walked up to meet our first family, Jessie + Trent, poor Hudson fell down and skinned up his knee!! Fortunately this group had nurses and pediatricians, so any injuries were all well cared for, ha. All of these kids were SO sweet, and did such a good job! It's hard to be little, and to have a stranger following you around with a giant black box pointed at you, saying your name in funny ways, and making all kinds of noises and singing songs. But they rocked it. Whenever I approach a family session, I like to create opportunity for each family to interact with each other. You'll definitely have the photos where everyone looks at the camera and [hopefully] smiles, but also the ones where you see the skinned knees, the kisses, the giggles, and even the crying! Since becoming a parent, I've learned how short these seasons are (and I'm only 2.5 years into this whole thing…). To see these friends living life together, letting their kids be kids, loving on each other, and being okay with keeping the skinned-knee in the photo and not airbrushing it, warms my heart.
Martha, Sean, Kristen, Phil, Jessie, and Trent…I wish you all the best! As you all move into different seasons of life over the years, I hope you look back on this time together fondly. Thank you all SO MUCH for letting Joy and I be a part of this time with you! <3
Warmly,
Toni Jay