Michelle + Luke | Wedding at Blue Chip Casino | Michigan City, IN | Toni Jay Photography
They met online. They fell in love. They got engaged. They got married. And honestly? With these two, it really does seem like it was as simple as that! From the time we arrived at the Blue Chip until the moment we left, Michelle was chill and calm, Luke was the same, and the day went smoothly from start to finish. Michelle was beautiful in her dress, and Luke looked superb in his tux! Thodes, as always, did a phenomenal job on the flowers. It never fails that something doesn't go as planned on your wedding day. Sometimes they are big things, other times they are little things, and they handled those 'day of' conflicts with grace and poise. Seeing how a new couple handles what has the potential to be a stressful situation with nothing but kindness says a lot about them moving forward. At least that's what I believe!
Their day was so, so sweet, full of many surprises and gestures that warmed your heart in so many ways. From Luke writing on the bottom of Michelle's shoes (she had no idea until she put her shoes on, it was very sweet!) to Michelle surprising Luke by flying his brother in from South Africa. Luke's brother, father, and father-in-law stood up for him, Michelle's niece honored her grandmother by carrying a rose in remembrance. Michelle did a first look with her dad, and Luke's oldest daughter gave a surprise, tear-jerking toast to Michelle during the speeches. Luke danced with Michelle's mom during the Mother/Son dance…shall I go on?! Love, family, friends, hugs, kind words, laughter…all was present. It truly was a special day to be a part of!!
After the ceremony, we immediately got right to photographs! We ran to the beach for a few photos of Michelle + Luke, wrapped up family photos in-between reception events, and partied hard with 27E! There were too many dancing photos to decide between sharing on here, so I overshared below 😛 Before the end of the night, I made sure to get a picture with my parents. That may sound like a weird thing for me to take time to do (ha!) BUT my dad was hired as Michelle + Luke's officiant! Her dad works with my dad, her dad booked my dad for the wedding, Michelle booked me separately, and dad and I found out that we would be working together by just talking one afternoon. It was our first wedding working together 😉 I couldn't help but throw that photo in below. And another favorite part of the day? During the Married Couples dance, my parents were the last ones on the dance floor…full circle heart moment. I have such a soft spot for close-knit families and legacies, so again I say, this day was special in many, many ways!
But this blog post isn't about me…it's about Michelle + Luke. But what a joy and honor to feel so mixed in with ALL OF THE THINGS! 🙂
Michelle + Luke — not only did we thoroughly enjoy and feel honored spending this day with you, there were memorable things that happened at your wedding that I'll never forget. Luke, I will never forget the way you treated your daughters on the dance floor, and the gentle way you loved them. They will know how they should be treated as they get older because they have the example of you, their uncle, and their grandfather. Michelle, you deserve to be treated like a queen, and I believe with every fiber that Luke wants to treat you that way. I will never forget the way those sweet girls looked at you; with pure love. They are so fortunate to have you in their lives, Michelle.
Here's to many years of love and joy in your world!!
Warmly,
Toni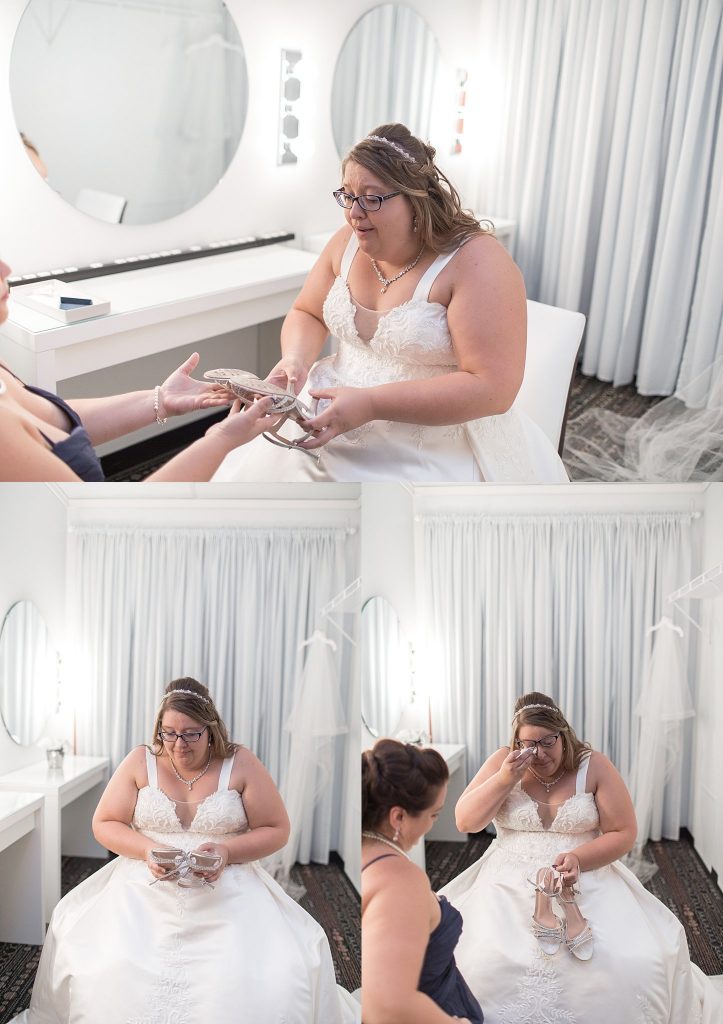 I loved how surprised she was to see herself for the first time!!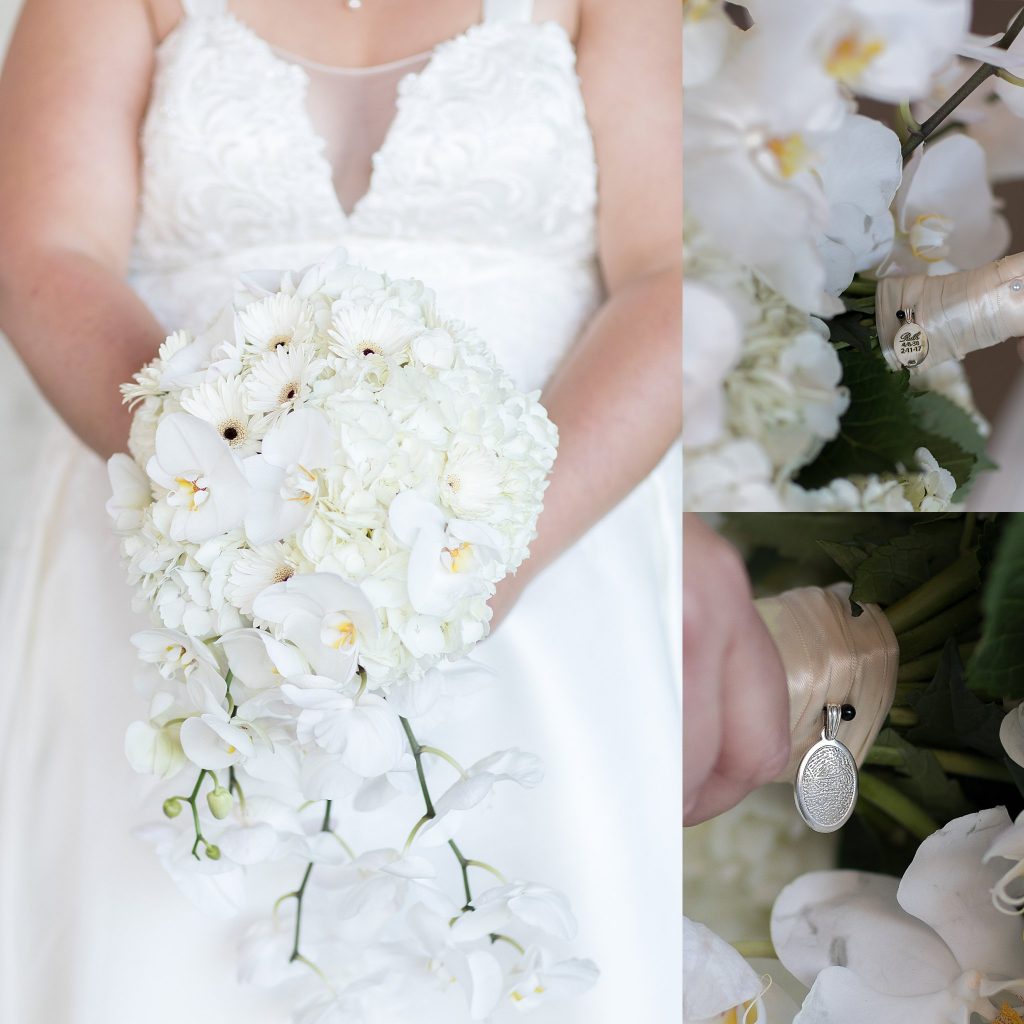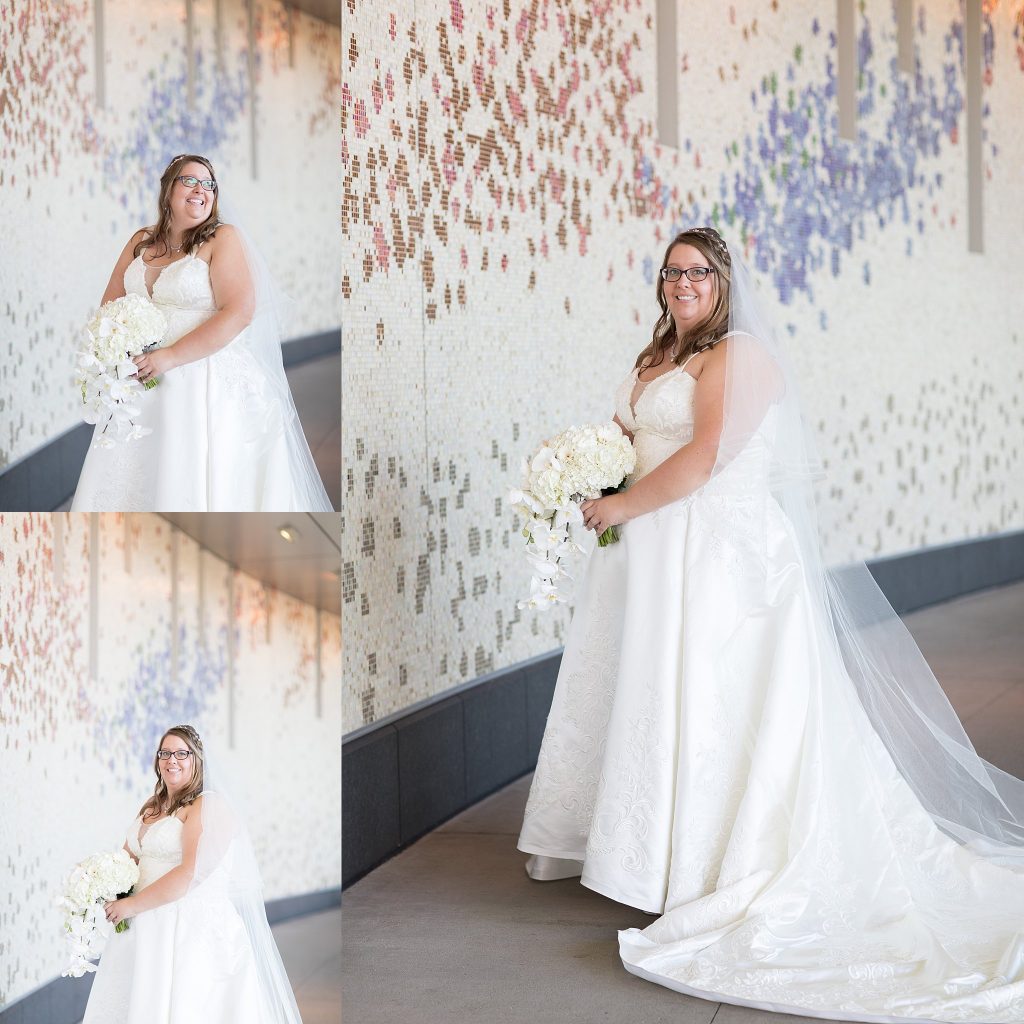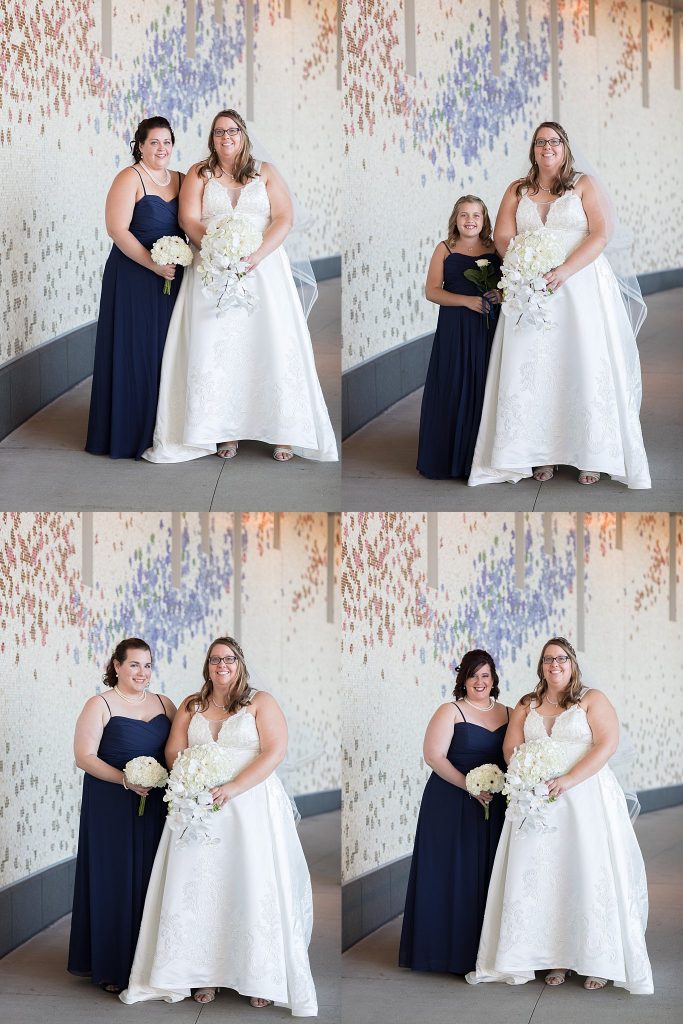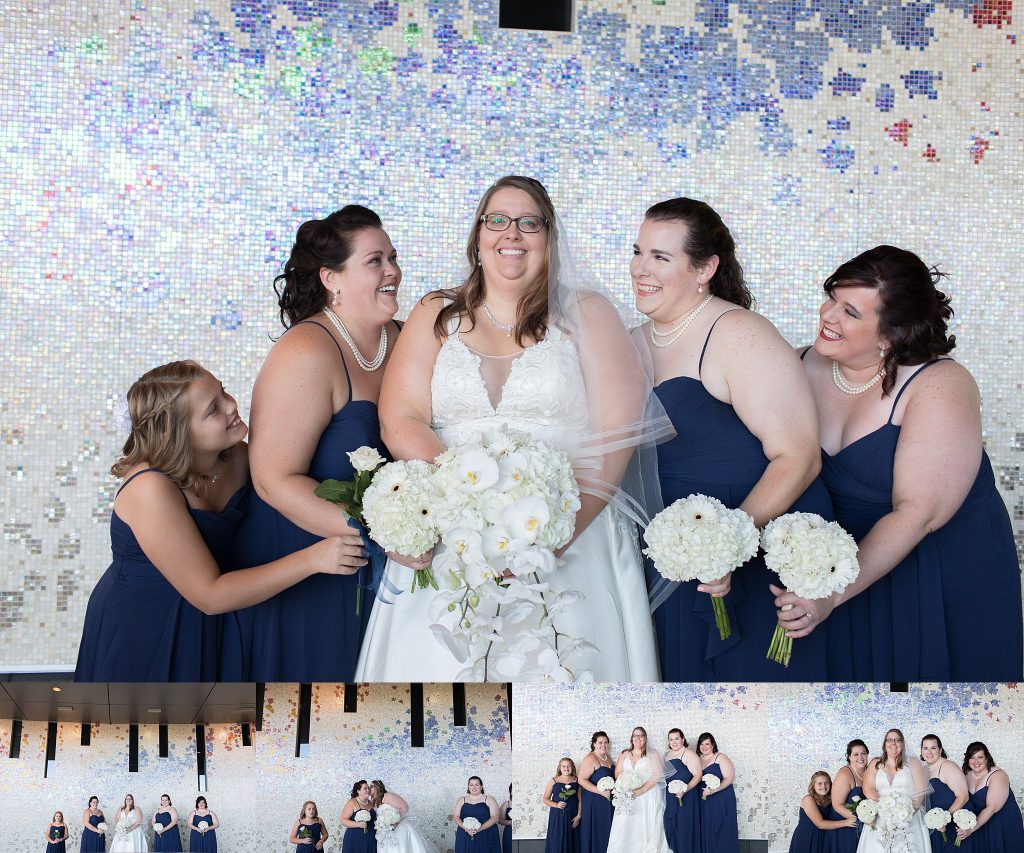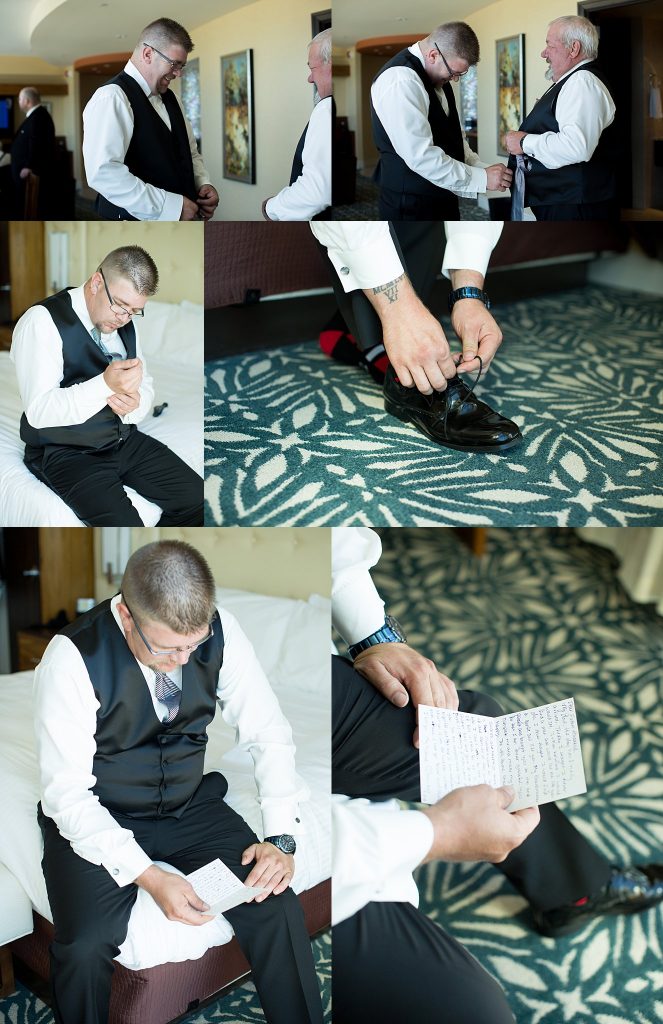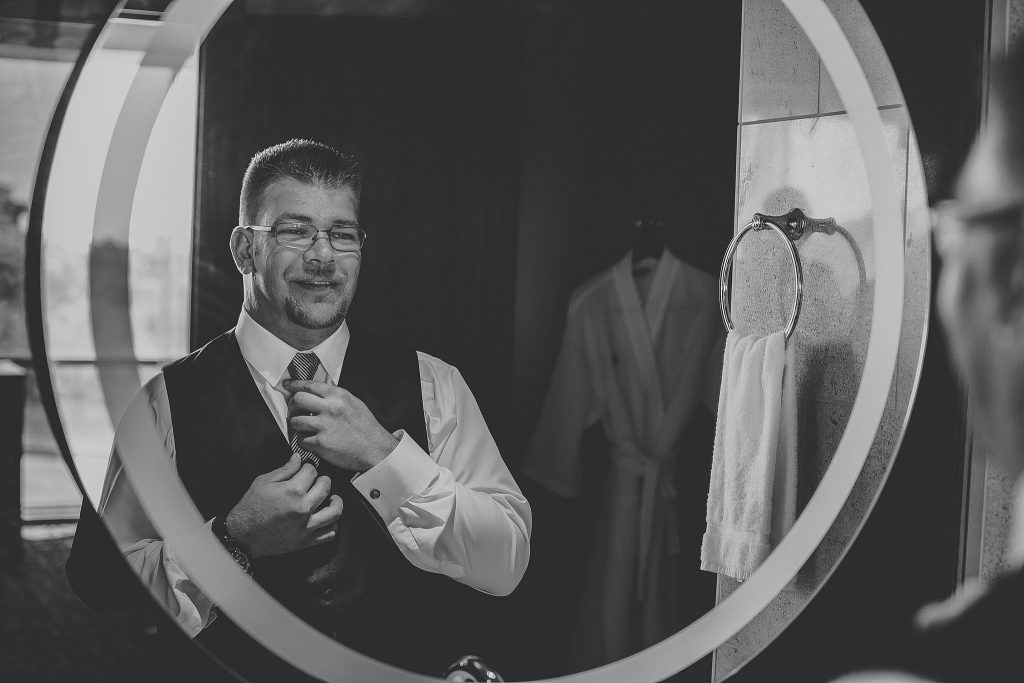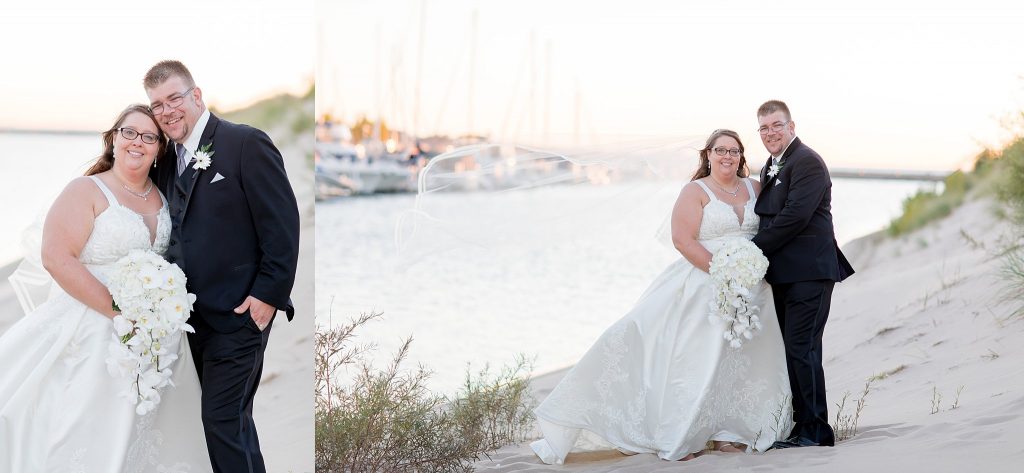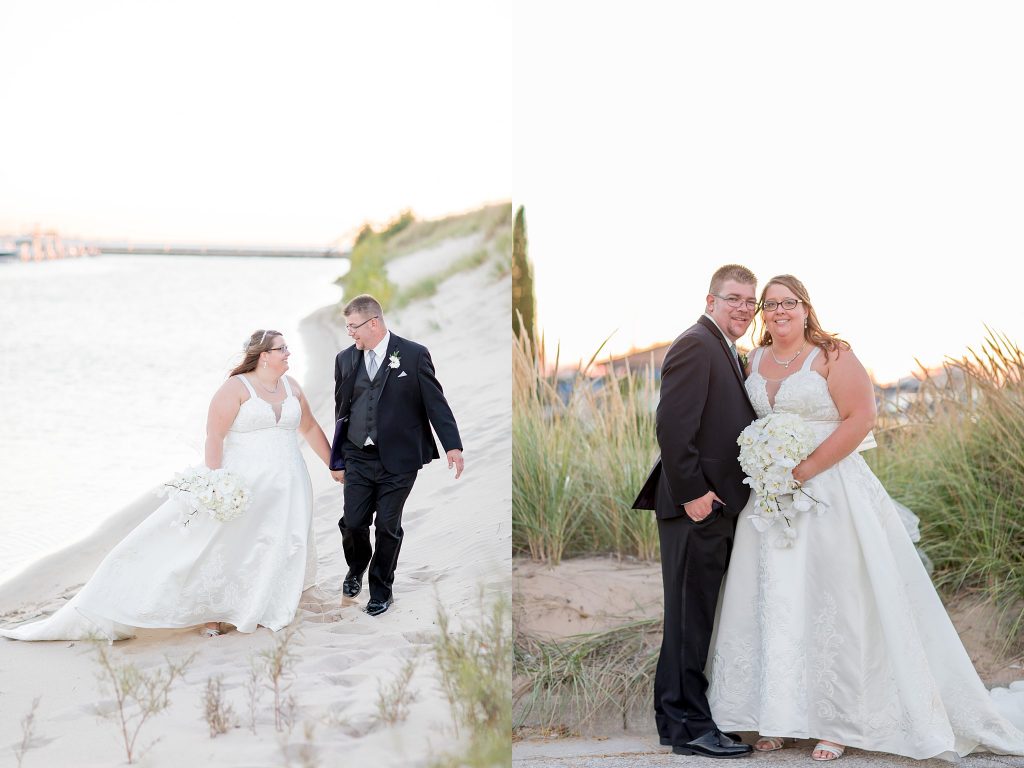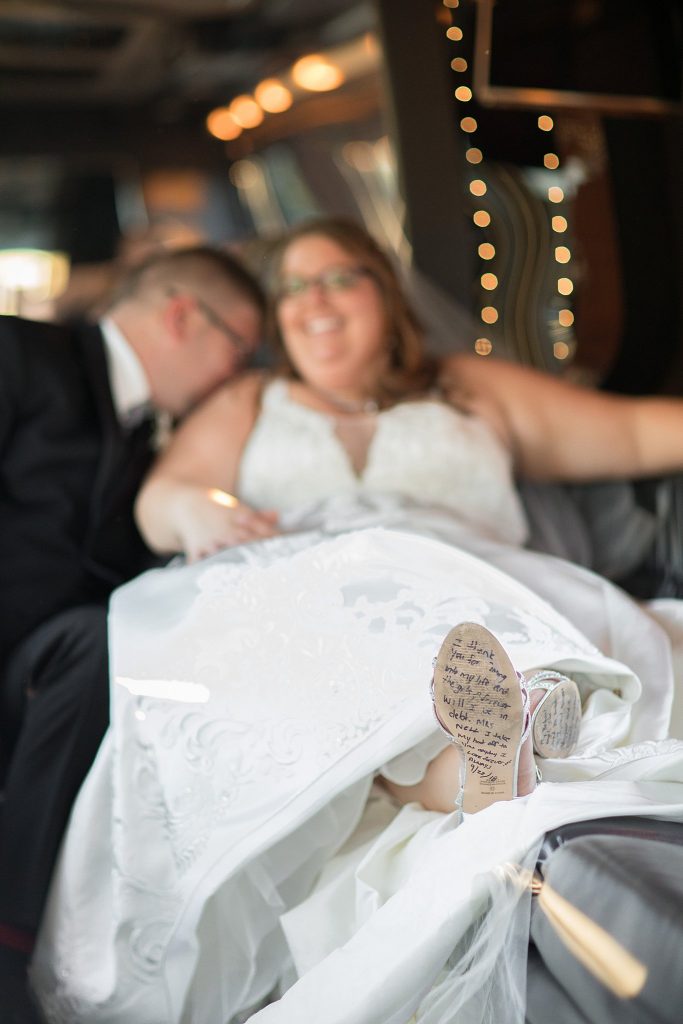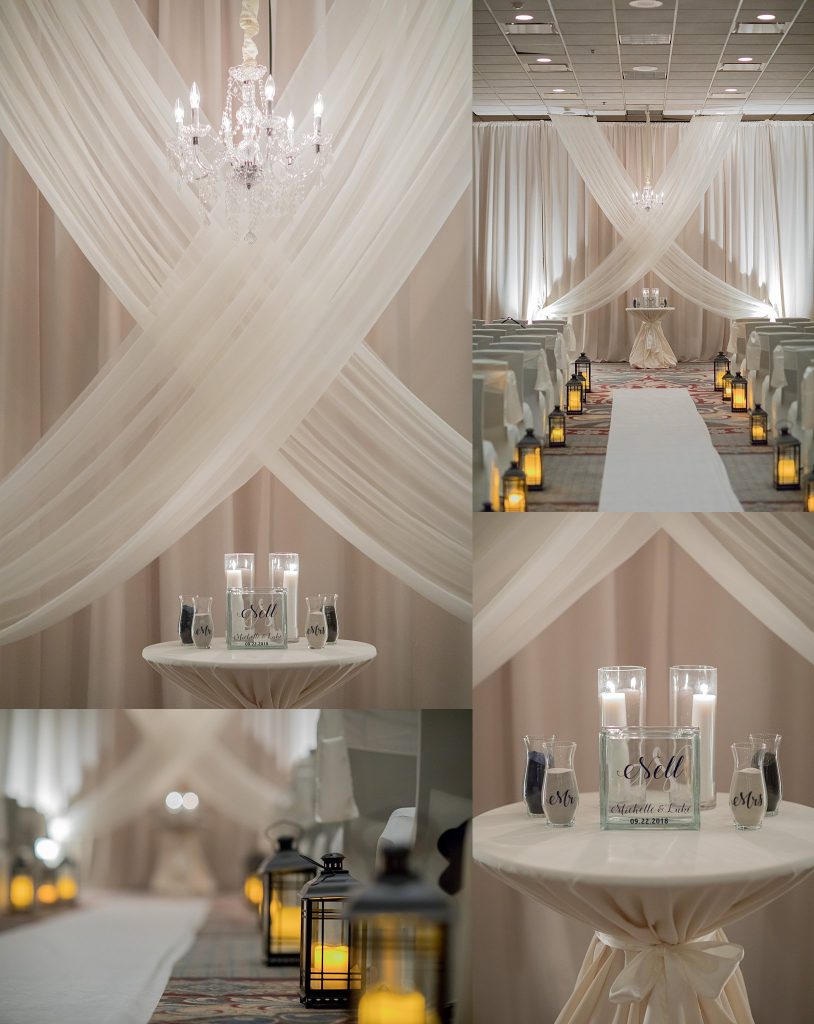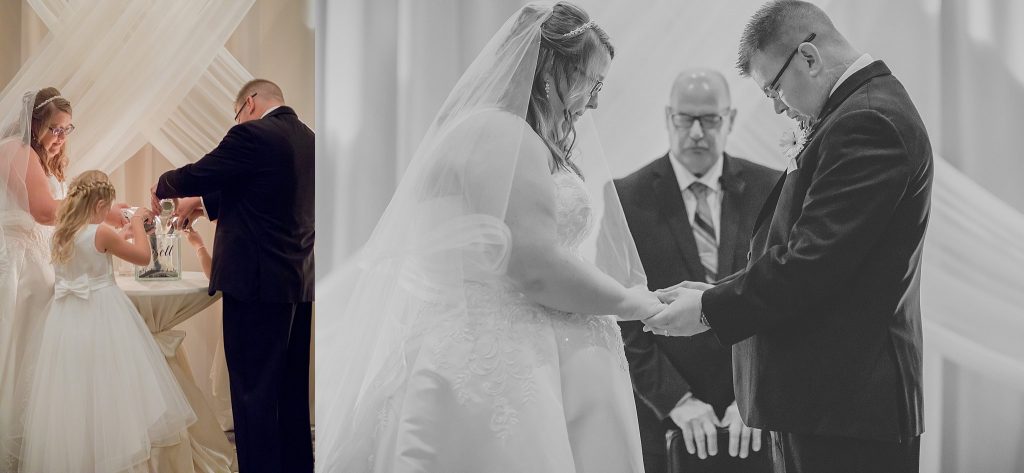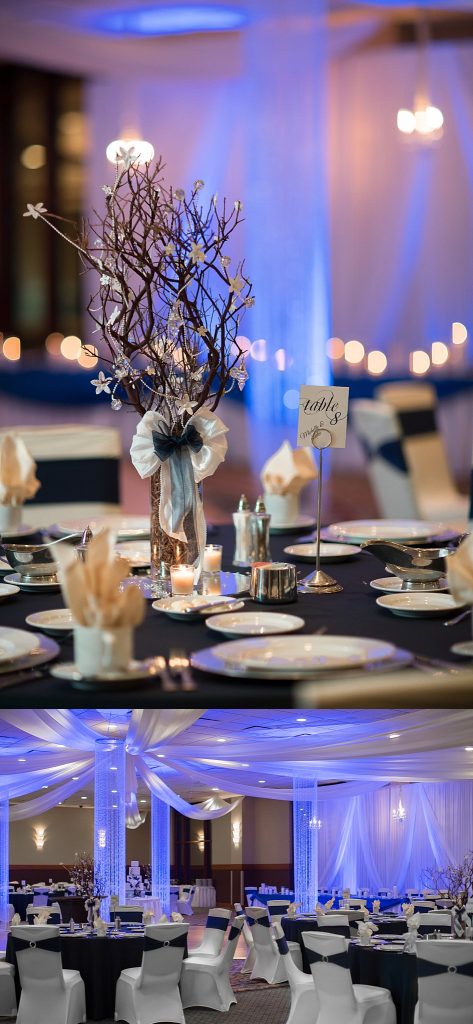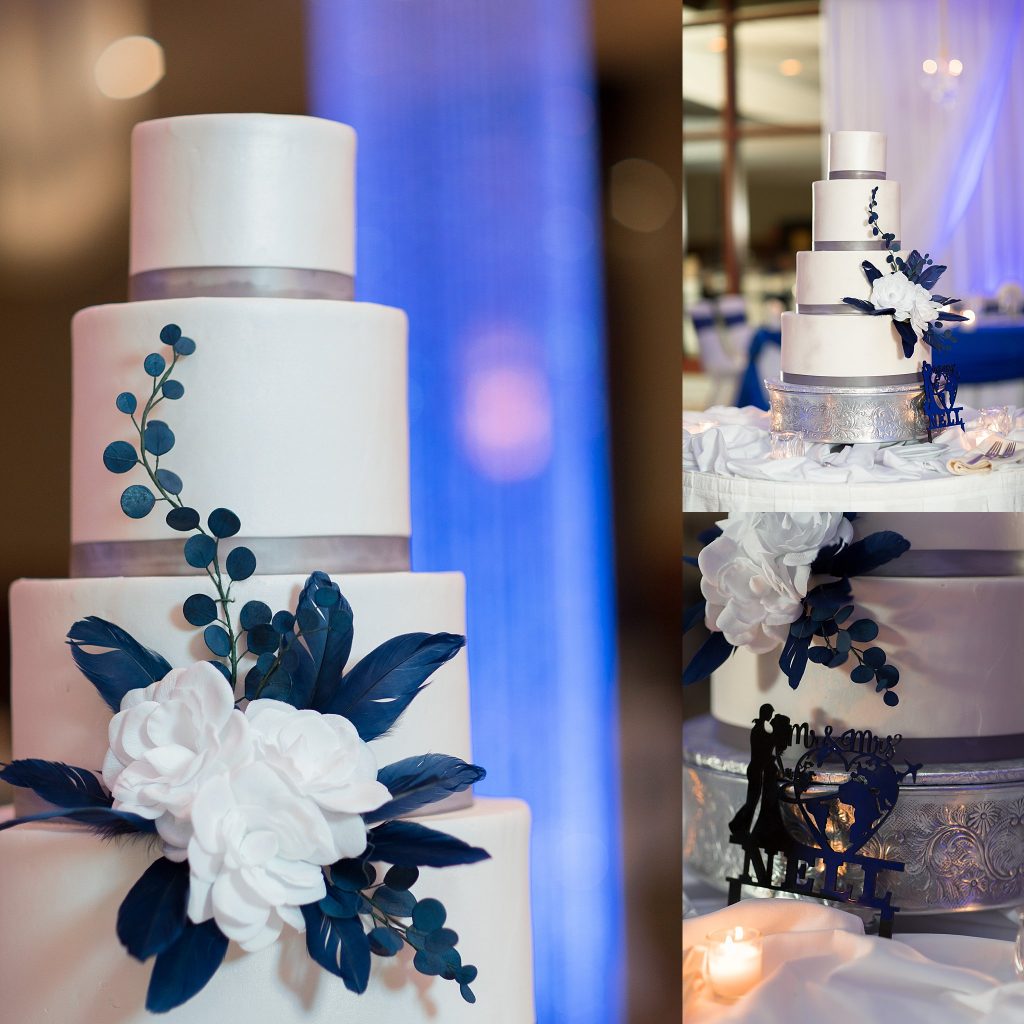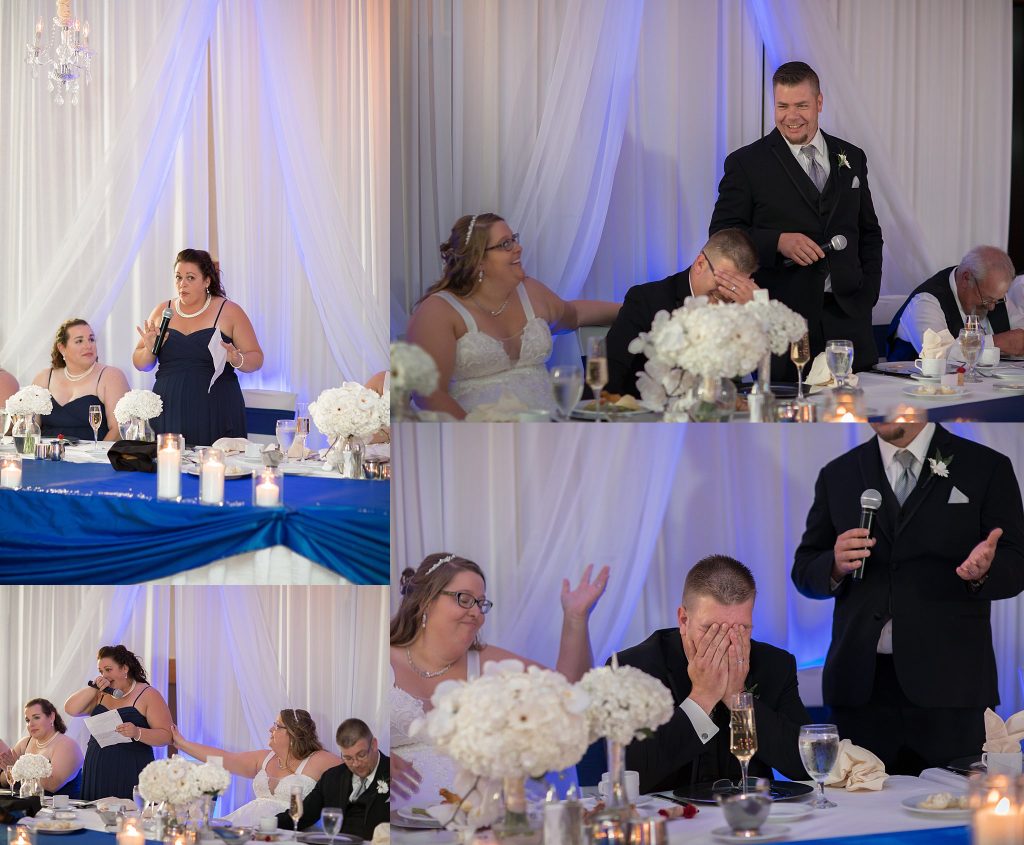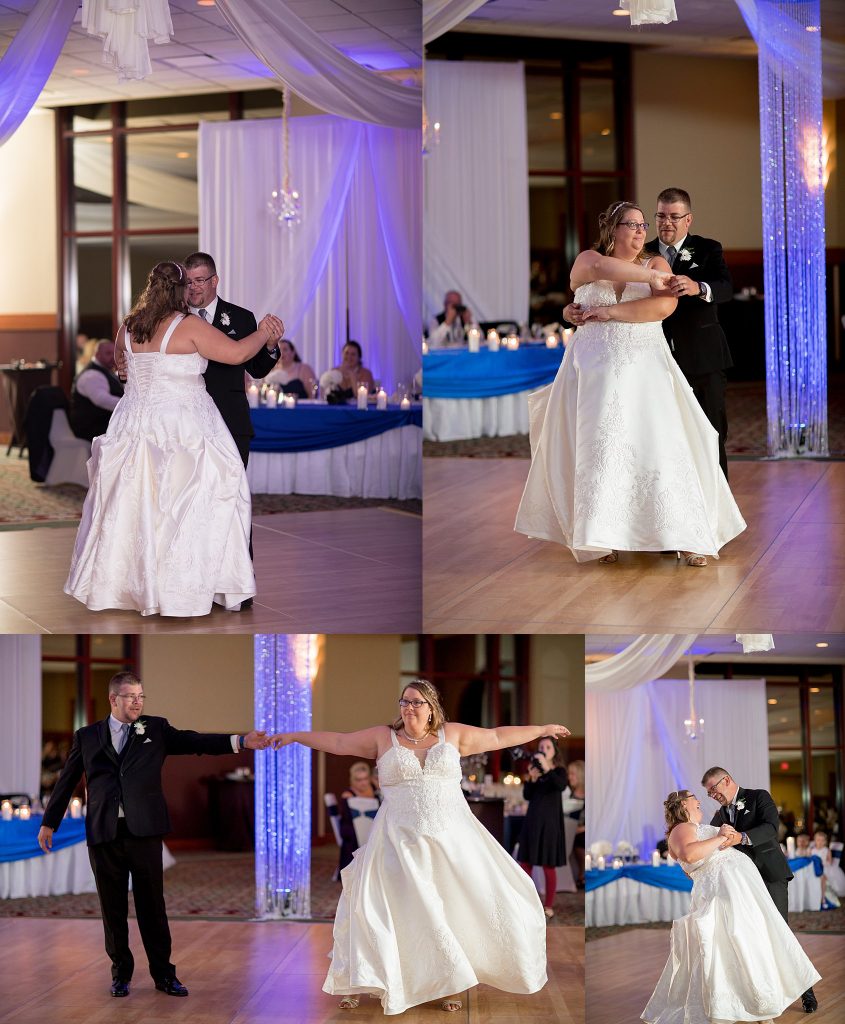 Venue | Blue Chip
Florals | Thodes Floral
Entertainment | 27Entertainment
Hair + Makeup | Jessica Trost
Wedding Dress | Miss Pamela's
Tux | Louie's
Bakery | Designer Desserts