Gina + Leon + Family | Family Reunion Session | Medaryville, Indiana | Toni Jay Photography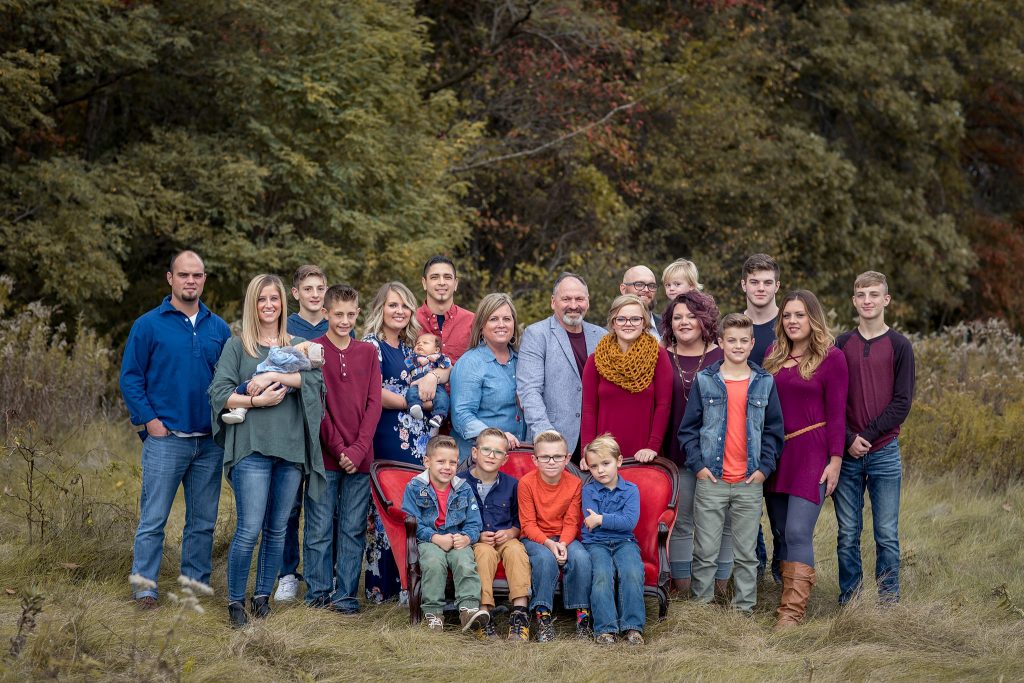 Rainy and chilly describes the kind of weather we were dealing with, but there was nothing but warmth between this family! When Gina first reached out and asked me to shoot their full family, I was totally nervous. Not because there would be 22 people and 5 family units, but because it is a fellow photographer. Gina is the owner of GFB Photography, a prominent photography studio in downtown Winamac. It is NERVE-WRACKING to shoot for another photographer. On one hand, they completely understand nearly everything you deal with on a daily basis of being a business owner. However, on the other hand, they know nearly everything you know about being a photographer! They know all the tips and tricks just like you do! I feel like it would be the equivalent of a carpenter building a house for another carpenter!
I'm fortunate to know Gina and her family, and have for several years! All her kids and I grew up together, and over the past few years Gina and I have grown into a deeper friendship through several facets, but photography being a huge one. When I first met her husband Leon, I remember thinking that he was so fortunate to have Gina in his life. But then you get to know Leon, and you realize that they are both fortunate to have each other. He greets you with a warm smile and kindness every time you are in his presence. Plus, I mean, the guy rides motorcycles…automatic kindred spirits! 🙂
So many memories flashed through my mind as I was shooting this family. I remembered when the oldest grandchild, Mason, was born. I remembered when Rylee + Travis became a "thing" 🙂 Seeing them with their 5 handsome boys was such a beautiful sight. THIS is why I love what I do. Seeing the legacy continuing to build within a photo is simply amazing. This family has seen a lot of beauty and tragedy together, and to see them all still standing, fighting, surviving, growing, and loving together is one of the most inspiring and heartwarming things you can see.
Gina + Leon, Jeri, Brandon + Elyse, Rylee + Travis, Nathan + Breanne, and all the grandkids…if you don't already know how much of a gift you are to each other, I hope these photos speak that to you.
Gina…my desire for this shoot was to give you the same high quality and love that you give to your own clients, and I hope that I served you and your family well!
Thank you all SO much for inviting Joy and I in, with open arms, to capture this time of your lives! Love you all! <3
Warmly,
Toni Jay