Todd + Kelly | Owners/Creators of 8TwentyEight | South Bend, Indiana | Toni Jay Photography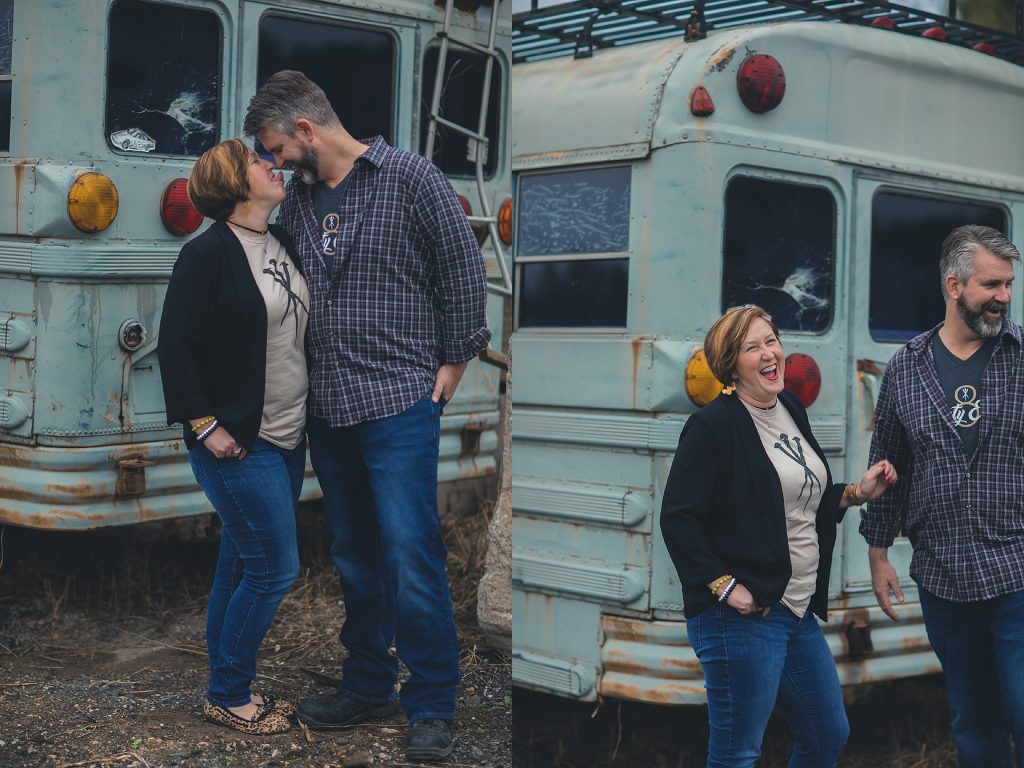 Because this photo just sums up our time together. Todd + Kelly are the creators and owners of 8TwentyEight, a line of Christian T-Shirts done different. When they first approached me about shooting some photos for their About Me section of their shiny new website, Kelly said, "I think it'd be cool to do it in a junkyard." The beach is my go to for most sessions, because I love the light, airy look, and the natural reflectors from the sand that makes everyone's skin so creamy and beautiful. But the thing I love about Headshot/Professional Sessions is that together we get to think outside the box and create something that fits YOU and your business. From the location choice, vibe, editing, etc, as a creative professional, having that opportunity to capture your brand in a photo keeps us sharp! The fact that the skies were insanely dark and moody, truly worked in our favor. I knew the light, airy concept wouldn't fit here, and this location and feel couldn't have gone better!
When we were narrowing in on location ideas, I had the perfect place in mind. It's a truck dealer in South Bend that I pass everytime I go to Chickfila, so, I pass it often…hello delicious sweet tea. When the phone call was made to ask if we could use their space, they laughed at Kelly, and couldn't understand why anyone would want to use this space!! Well, I think it's pretty obvious when you scan through the rest of the images! It's a MINEFIELD of AWESOMENESS. Todd admitted he was a little skeptical when I wanted to shoot with this school bus, but as soon as I sent over the first round of peeks, those feelings went away. It is an amazing honor to be trusted with capturing the vision of a business that you've worked so hard to create, and I promise to love it and treat it with as much care as you do!
The amount of creative juices that flow through this graphic designer and author are insane. When I first saw some of the t-shirts they came up with, I knew this company would be a game changer in the Christian T-Shirt arena. They are smart, witty, and conversation starting statement pieces. Also, they have clearly taken the time to weed through duds to find AMAZING quality threads. Each piece was obviously chosen purposefully, is high quality, and soft.
Todd + Kelly, thank you for inviting Joy and I along for this journey!! Your creativity and the dedication you both have to your crafts are inspiring. I can not wait to see 8TwentyEight being worn everywhere <3
Warmly,
Toni Jay