Mandeville Family | Extended Family Session | Saugatuck, MI | Toni Jay Photography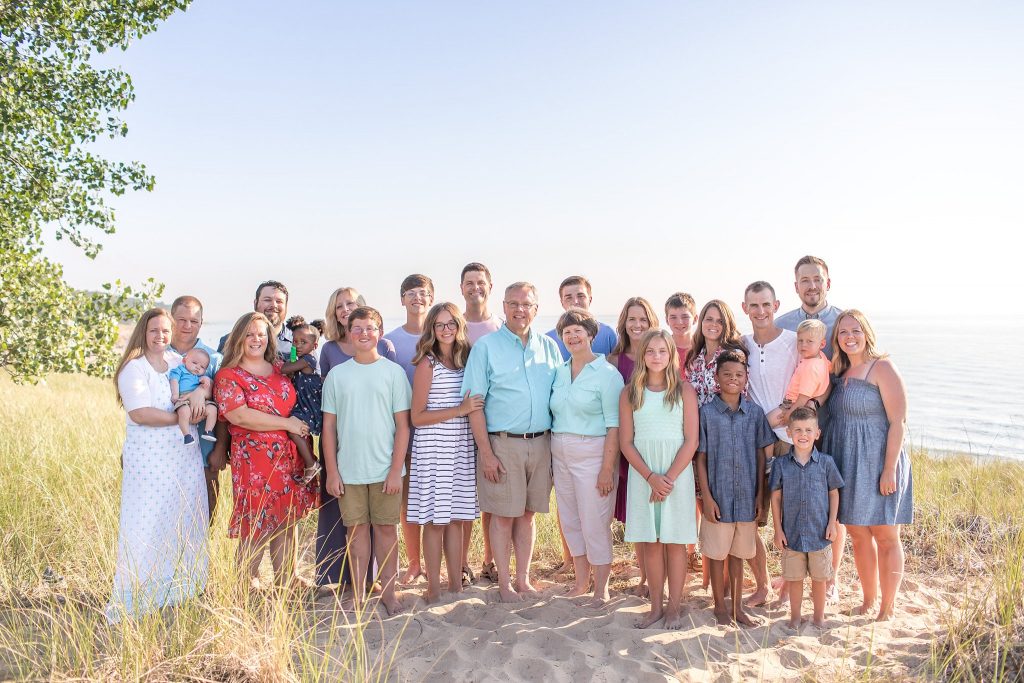 This family. I love them. For all my clients who have met Joy, this is actually part of her extended family!! I love when I get the opportunity to do this for people within our circle! This group of 24—although I didn't grow up with them like Joy did, I got to know them more when I became a teen. I met Joy's cousin, we became instant friends, and from that moment on, I got to spend some very special and sacred moments with this family through that friendship!! Weddings, babies, cross-country moves, etc. It was rare for me to see them all together, in one spot, spending vacation together. I loved it!
I was excited to have some trees in our favor on these dunes so the babies could stay in the shade until they were placed into the photo. There wasn't one cloud in the sky on this day until right close to sunset, and it was BRIGHT! The shoreline in Saugatuck was beautiful though, and the walk up the dunes with the views from both sides made it all okay 🙂
Mandeville family—THANK YOU for asking us to do this!! I know this is not a common occurrence to have your family all together in one spot. We had the best day meeting you in Saugatuck and seeing how much your family has grown over the last few years!
Warmly,
Toni