Benée + Mark | Engagement Session | La Porte, IN | Toni Jay Photography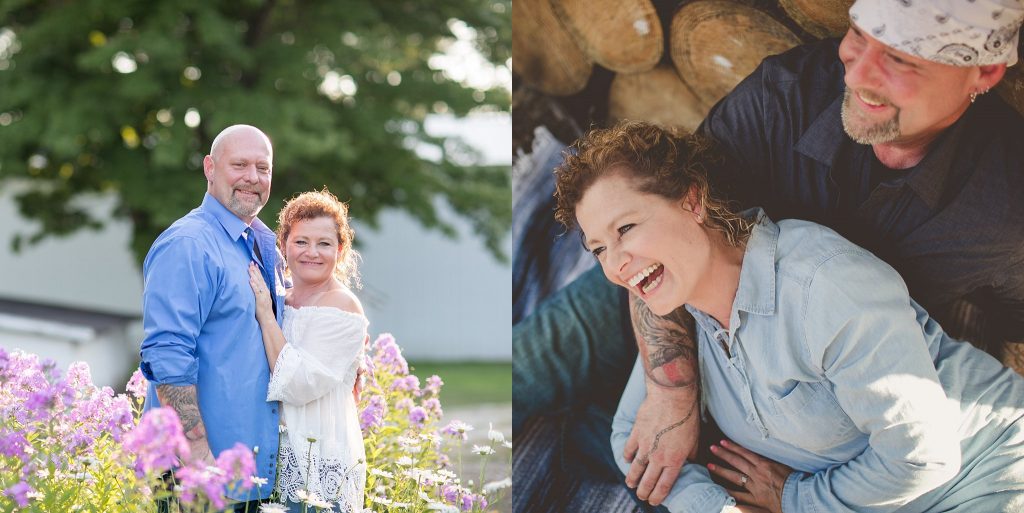 Shooting at the lake will always be my favorite, but I LOVE when we get an opportunity to get outside the box!! Our time shooting Benée + Mark's engagement session was beyond fun!! Doesn't Mark look so pretty in those flowers?! 😛 But in all seriousness…I will always adore a man who is willing to stand in a pretty bed of pink and purple flowers with his love, and be just as sure of himself as he is when riding a Harley! It's one of the many reasons that I love my Aaron, so no surprise that I have a soft spot for anyone else who is similar!
We met on Benée's family homestead! I was so glad they picked this spot. The light here was so beautiful, and I loved all the different textures and architecture on this property!! It was fun to flow between some (what I call) 'clean' and 'dark' images. It just worked with their session and what was around us, so we did both!
Benée + Mark, to spend time with a couple who is so secure in who they are and each other was refreshing. We loved spending time on the farm and hearing your story! Thank you for the opportunity  <3
Warmly,
Toni