Halleck Family | Reunion Session | New Buffalo, MI | Toni Jay Photography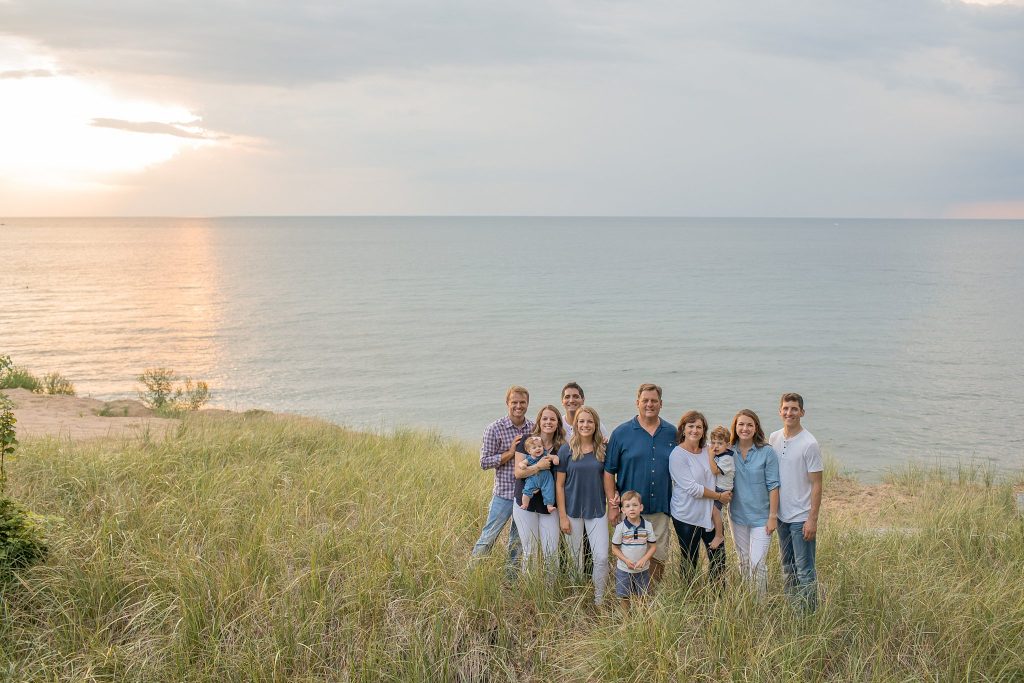 Joy and I met the Halleck Family at their beautiful lakefront home in New Buffalo for our session. We were watching the weather like crazy this day because we were going to be cutting it close with storms! Fortunately it turned out okay and we left minutes before a downpour!
After meeting at the house, we made our way down to the beach, then to the canal to see their awesome boat, and then ended back at the house to take some photos in their gorgeous, beach grass yard! It's my dream to have a backyard just like this one day…beach grass and sunsets on Lake Michigan. Does it get any better?
One thing I love about meeting new families is hearing about their lives. When I learned where they were from, I had to share that years ago I went to the BEST rib place I had ever been before that is in their town! Such a small world, right?!
Tom + Tammy— you have a beautiful, peaceful home, and we enjoyed our time with you! The incredible job you did with your own children < y'all rock by the way 😉 > shine on in the sweetness and smiles of your grandchildren. Kudos to you both for a job well done! I hope our paths cross again in the future! Whether it be at the beach or eating some ribs! 😉
Warmly,
Toni