Jonathan + Keli | Private Beach Ceremony | New Buffalo, MI | Toni Jay Photography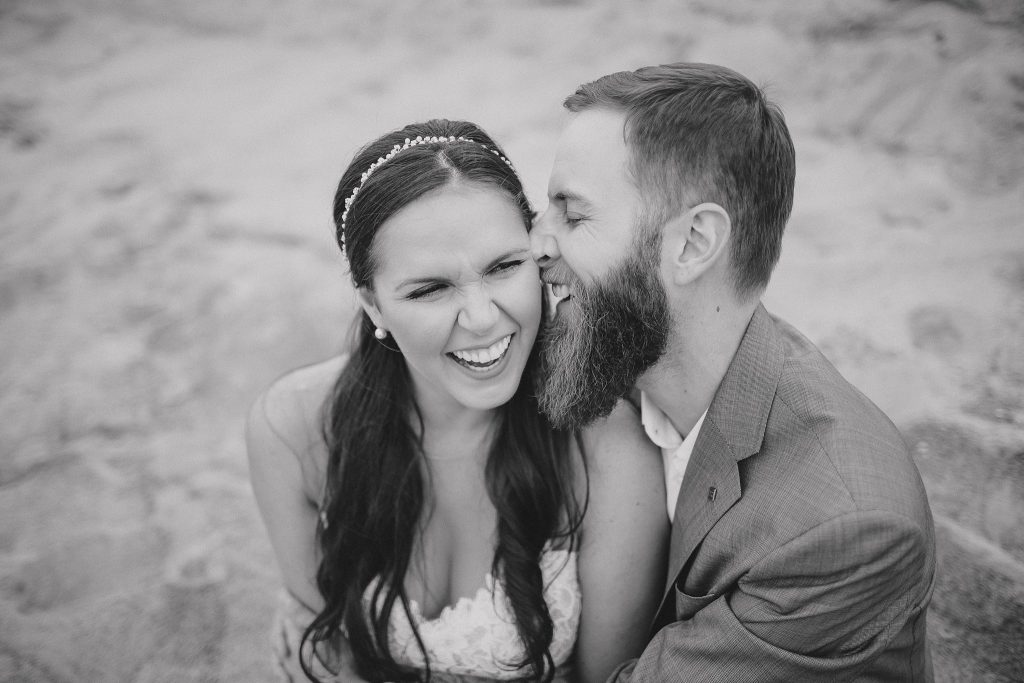 Have you ever had an experience in your life where you truly just didn't want that moment to end? For me, it was the day of Jonathan + Keli's small private beach ceremony in New Buffalo, MI. When Jonathan contacted me at the end of July and shared the details about their small wedding/elopement, I quite literally had tears well up in my eyes. Tears of shear excitement, and a love for two people that I had never even met. He told me that each of their families were coming from various areas of Michigan to meet the Chicago couple to celebrate this time together, and that they'd all be sharing a weekend home on the New Buffalo shore. The home and the view were absolutely breathtaking! Joy and I contemplated asking if there was an extra room for us 😛
Our time together started with just the bride and groom. We met them at the Harbor Grand and roamed throughout New Buffalo from there. If you've yet to visit this city, the beauty is endless! The laid back beach vibe and atmosphere are nothing short of desired, and truly was the perfect setting for Jonathan + Keli. After shooting around town, we headed back the house to meet the family, do family photos, and then Jonathan + Keli were married!! This union consisted of them. Just them, 4 parents, 3 siblings, 2 kids, the officiant, and Joy and I. To say that this ceremony was beautiful is actually a huge understatement. It was beautiful, of course, but it was also intimate, prayed over, and simple to the very core and definition of the word:
— not artificial
— not complicated
— easy to understand
— free of deceit or guile; sincere; unconditional (my favorite definition of the word).
The prayers were so beautiful I cried, and the families were so sweet I'd claim them as my own. Immediately after the ceremony, the champagne was popped (well, actually, the heat popped one of the bottles during the ceremony!) and the family toasted the new couple. We ended our time together shooting along the lakeshore with the newlyweds.
Jonathan + Keli:
I wish you many, MANY decades of happiness and joy in your marriage! Tough times come because that's life, but united together, you can truly overcome any obstacle that you face. Joy and I thoroughly enjoyed this special time with you guys, and although there will be several photos of the two of you together shared below, I love that the moments with family and during the ceremony will be kept within the hearts and minds of those of us honored to be there, and the walls of your own home! It's incredibly special! THANK YOU, and your families, for allowing us the gift to be a part of this time with you.
Warmly,
Toni Jay