Allen Family | La Porte Indiana Family Photographer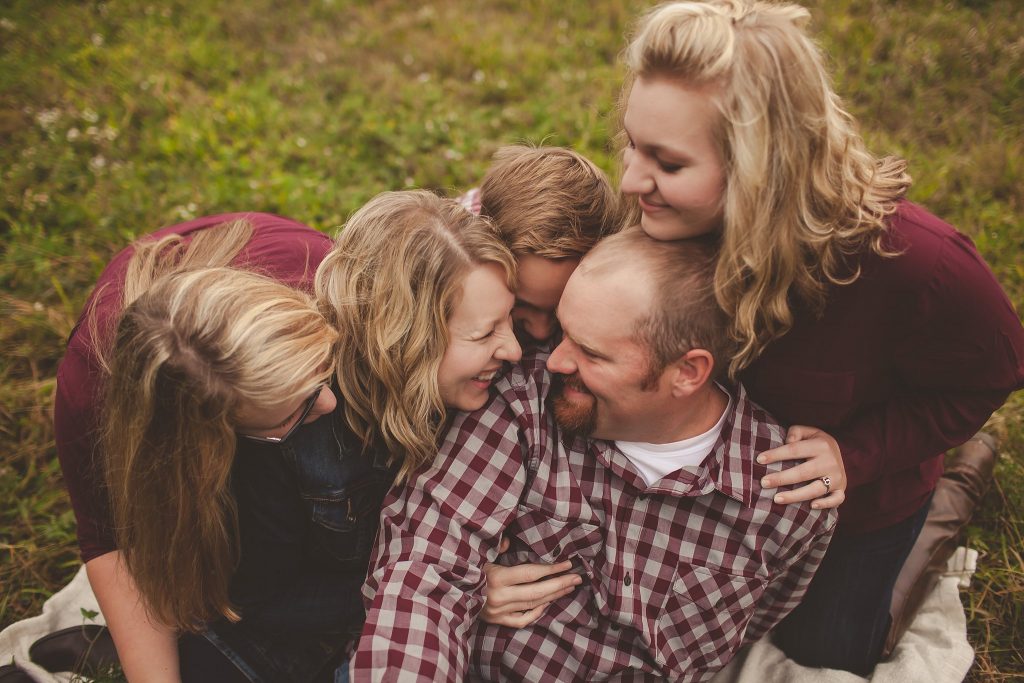 The first time I met the Allen girls was at a party that my aunt was having several years ago. I remember Carrie being as sweet as they come, and I could see why my aunt was such good friends with her. I started learning pretty quickly that not only was she kind and easy to get along with, she could have you laughing in no time! Fast forward a few years and we have crossed paths many times since that night. One of those times that I'll never forget was when I ran into Carrie at her work. I was really convinced she'd never talk to me again after seeing me that day (haha) because she came up to me, said hello, asked how I was doing, and I burst into tears. This isn't something I do, like, ever. The day before I saw her we had just gone through a fairly traumatic event at our home, I was a few months pregnant with William, and right before she approached me I realized I lost my car key and couldn't find it. She just stood there with me while I unloaded all my feelings, let me cry for a minute, and waited with me while I composed myself, and gave me a hug. She showed so much compassion for me in that moment, and it completely changed my attitude.
I had seen them several times since that day, and was really excited to see them yet again when she contacted me to do their family photos! Plus, I had yet to meet the Allen men of the family. Due to weather, we ended up needing to postpone and push back our session multiple times! Why is Indiana so weird sometimes?! When we finally did have our session, we had a perfect day with lots of laughter!! Toward the end of the session, Joy noticed that I was spending a lot of time in some Poison Sumac…whoops. I had the oil all over my camera, clothes, hands, etc. but I never did break out! Sometimes I get so engulfed in what I'm doing I'm not noticing ANYTHING else around me…which is why I have Joy 😀 She's the best.
Thank you, Allen family, for inviting me into this stage of your life and for being such a wonderful family!! I think many can agree that you are a gift to all those surrounding you <3 This is just a small handful from our shoot together!

Warmly,
Toni Jay