Hughes Family | Union Mills Indiana Photographer | Mill Pond | Toni Jay Photography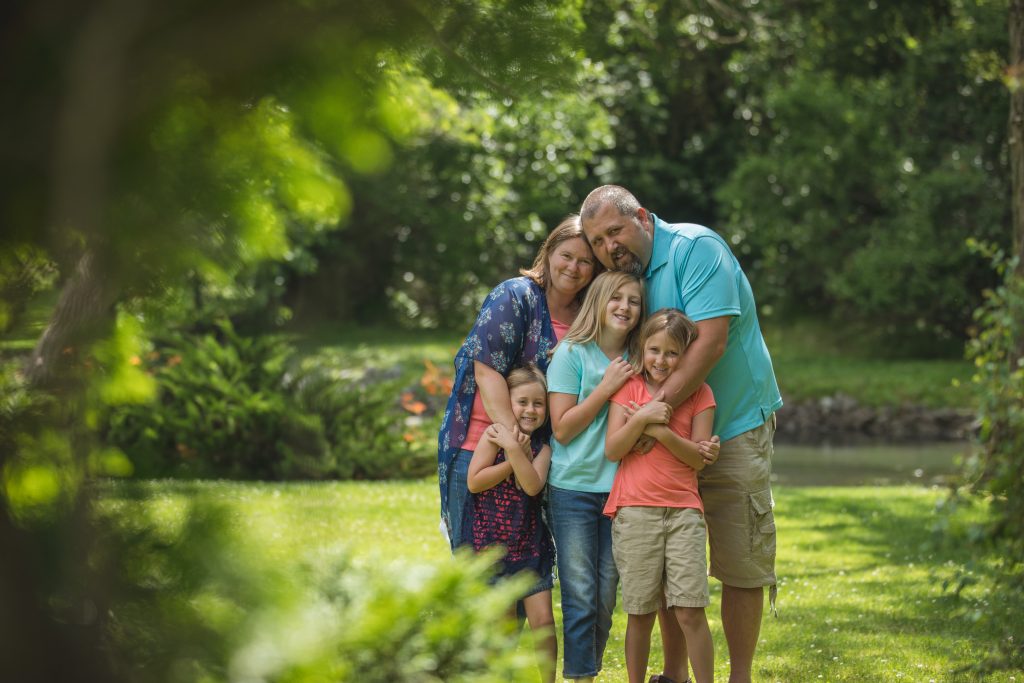 It was a beautiful, sunny day as we met at the Mill Pond Conservation Club. You couldn't ask for better weather! Normally by now it's high 80s with humidity around 10 billion. Good ole NWI!
I have known the Hughes family for a few years now through a few different avenues. We had originally booked a Fall session, but life happens to us all sometimes, and I was very excited that we were able to schedule a session for the Summer instead! We had such a great time together!
I definitely believe that most of the time, you can tell a lot about a family dynamic based on the way the kids act and behave. I've noticed over the years (and now with my own!) how they treat others is so NOT how they treat their parents! All I can say is…bravo & kudos to you, Jeremy + Sarah, for raising genuine children who, although I'm sure have their moments from time to time, are just about the sweetest, most fun-loving, kind, well-behaved girls you could ask for. You are an inspiration to parents and families everywhere! The girls I saw yesterday when we were all together were the same girls I see when their mom and dad aren't around, and I think that says a lot!
Thank you, Hughes Family, for inviting me in and allowing me to document this time of your lives! You have a beautiful family, and I adore you all!
Warmly,
Toni Jay